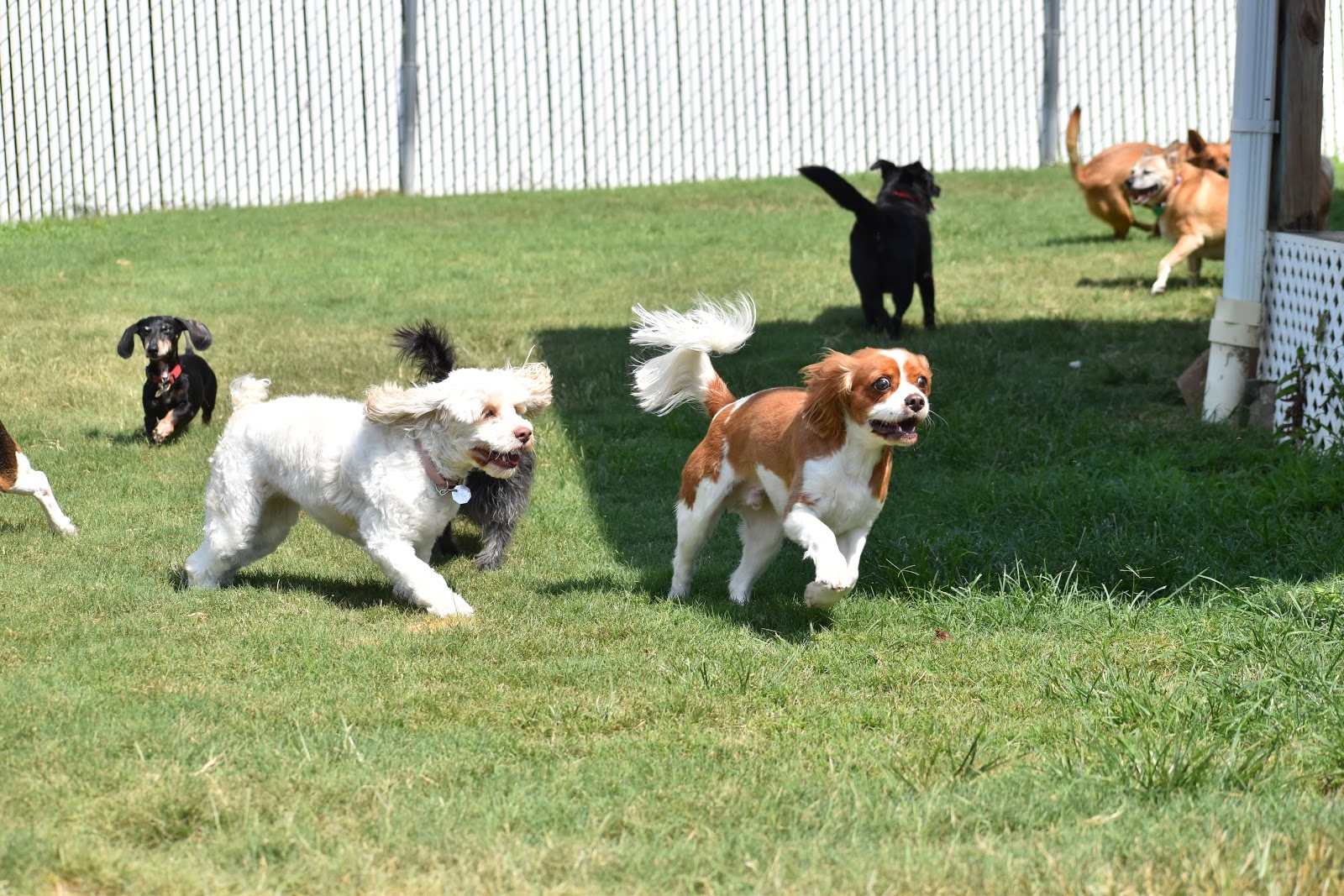 STANDARD BOARDING RATES
Includes: Large indoor/outdoor climate controlled dens, cozy bed, three sessions of community playtime
Checkout time is 12:00 PM. Pets picked up by noon will not be charged for that day (Sunday is charged as a full day)
1st dog: $44
2nd dog same den: $34 
2nd dog different den $44
3rd dog same den: $34
4 or More dogs call for special pricing
3 or more dogs in one den are restricted to size, demeanor, eating habits, and availability of our extra large dens.  Smith Farms Boarding Kennels has the sole discretion on splitting up a family or not allowing the dogs to board with each other and current rates will apply.
LONG TERM BOARDING RATES
Rate per month
1st dog: $990
2nd dog: $900
Rate per month for boarding two months or longer
1st dog: $930
2nd dog: $840
For long term boarding dogs that have more than 2 dogs every subsequent dog will be at the 2nd dog pricing rate. 

Our community playtime can be described as a group of dogs of similar size and temperament, together in one of our many play/exercises yards. Playtime is supervised and activities can include a dip in the pool, a game of friendly chase, and lots of sniffing around.
** Please note that all dogs over the age of 6 months must be spayed/neutered for group play. We will not accept any aggressive dogs. 
Please submit an application form ››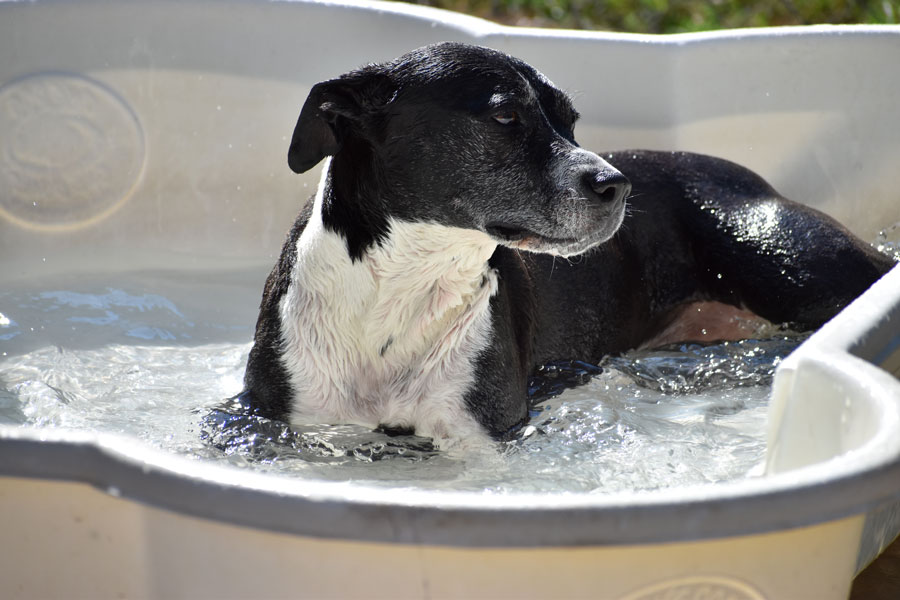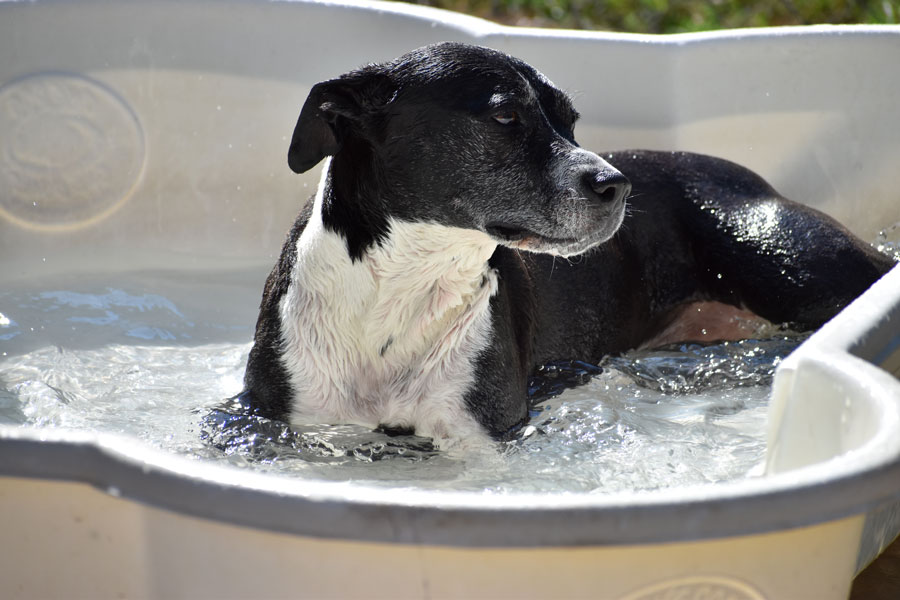 NAIL FILING 
*Medicated shampoo, excessive matting, and/or flea and tick treatment are available upon request for an additional cost.  Dogs with long coats or thick undercoats may incur additional charges.  If your pup does not enjoy other dogs, he can still enjoy a day of play away from other dogs..  All bathing services are by appointment only!
Holiday Premium
Holidays are November 23-27 (Thanksgiving Week), December 23-27 (Christmas Week), December 30-January 1st (New Years Weekend), May 27-30th (Memorial Day Weekend), September 2-5 (Labor Day Weekend), July 1-4.  All stays during Holiday Premium Require a 4 Day Minimum.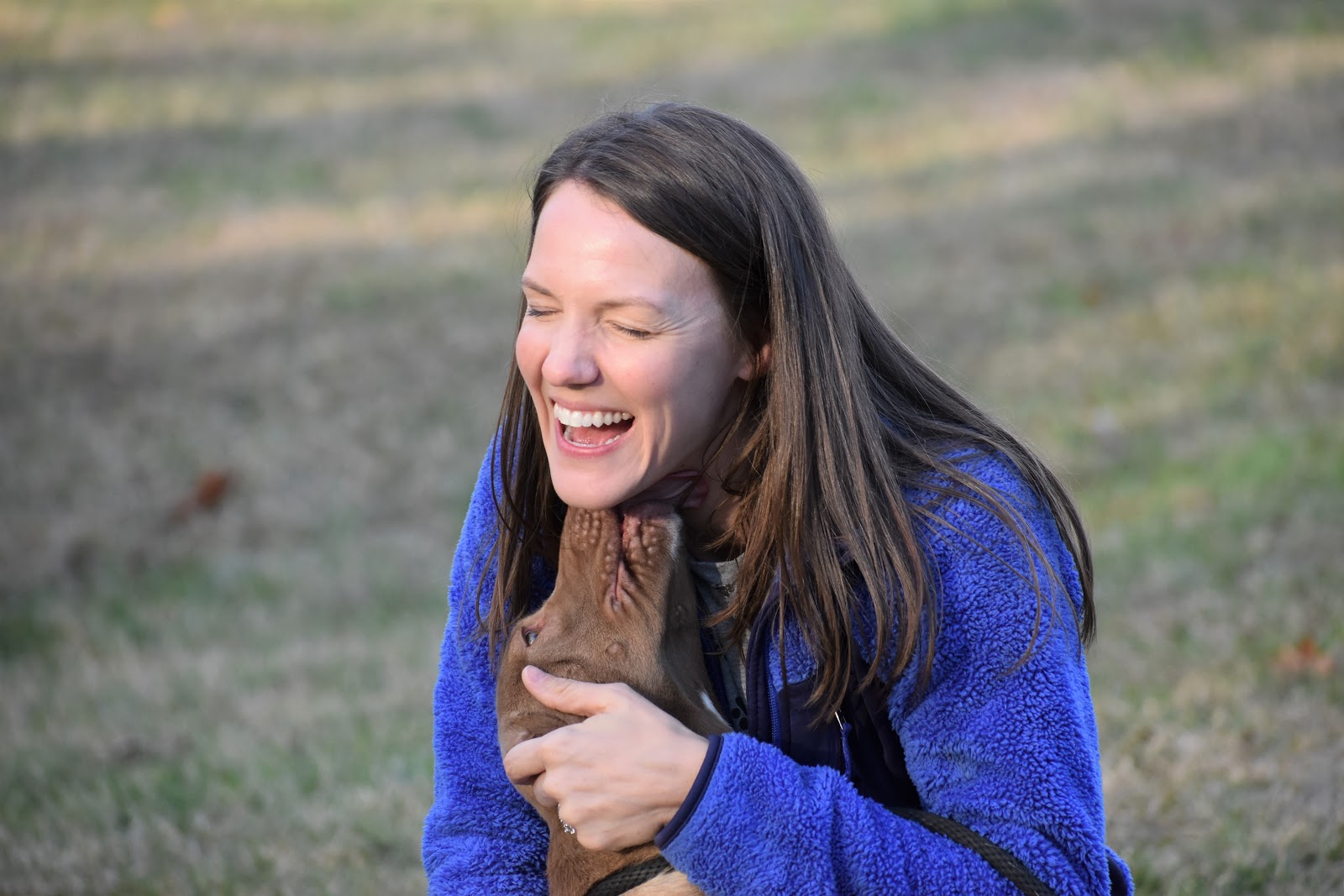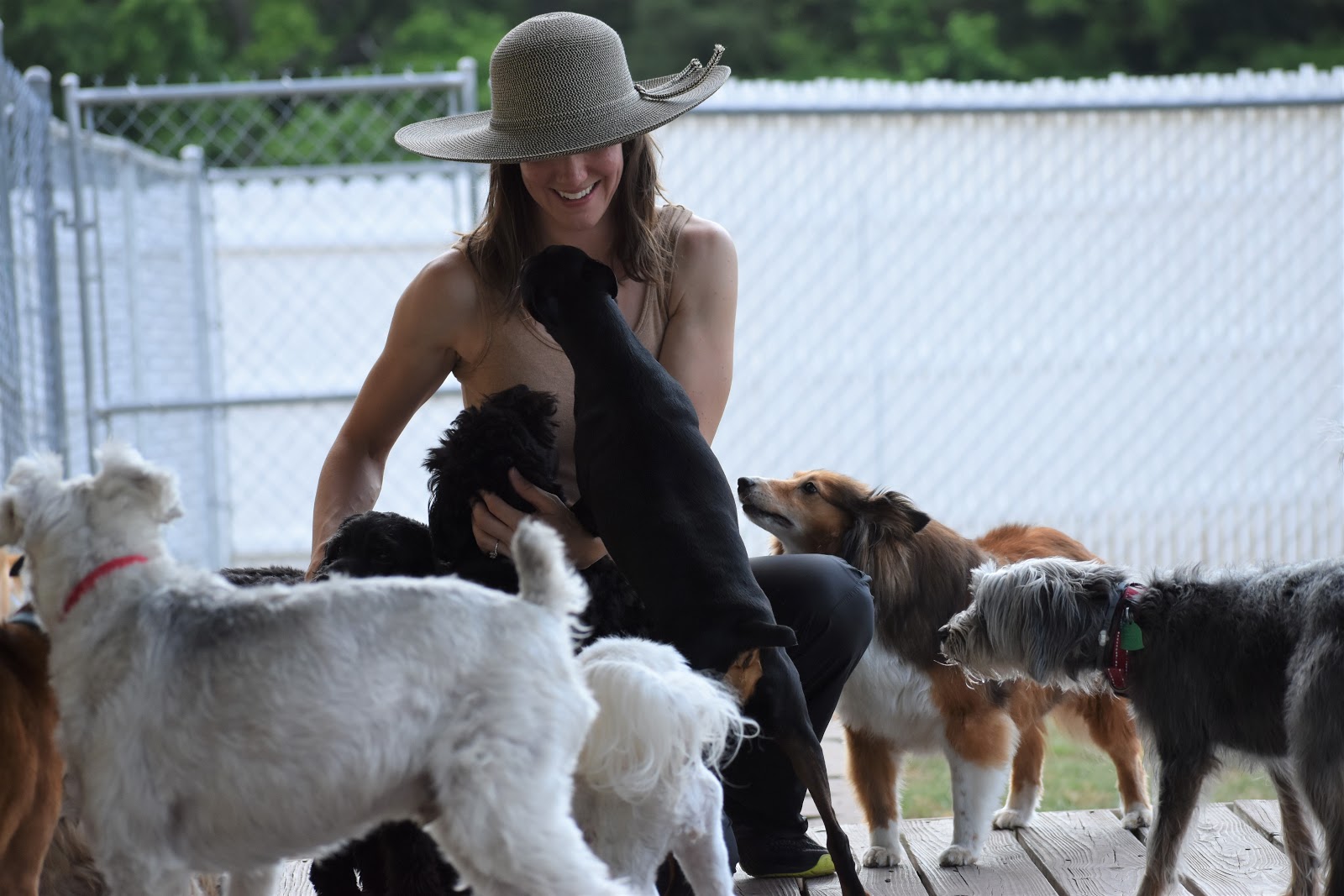 Reservations are required for your pet's vacation, so before confirming your own travel plans, please make sure your pet has a den reserved. Please understand that reservations for spring break, summer, and holidays book quickly, so please be sure to make your reservation for those times well in advance.  
A credit card is required to hold a reservation.
We accept both credit and debit cards for payment. No other forms of payment can be accepted at this time.
We require 3-days (72 hour) notice prior to check-in for cancellation of a non-holiday reservation. Canceling within 72 hours will incur a cancellation fee.
We require notice no less than seven (7) days prior to check-in when canceling any holiday reservations, including spring break.
Reservations can be made by calling 770-918-9808 or by filling out the online form here. If you request a reservation using our online form, we will send you a confirmation email. If for some reason you do not receive a confirmation email within 48 hours after you submit, please contact us to confirm the reservation.
WE LOVE YOUR FURRY BABIES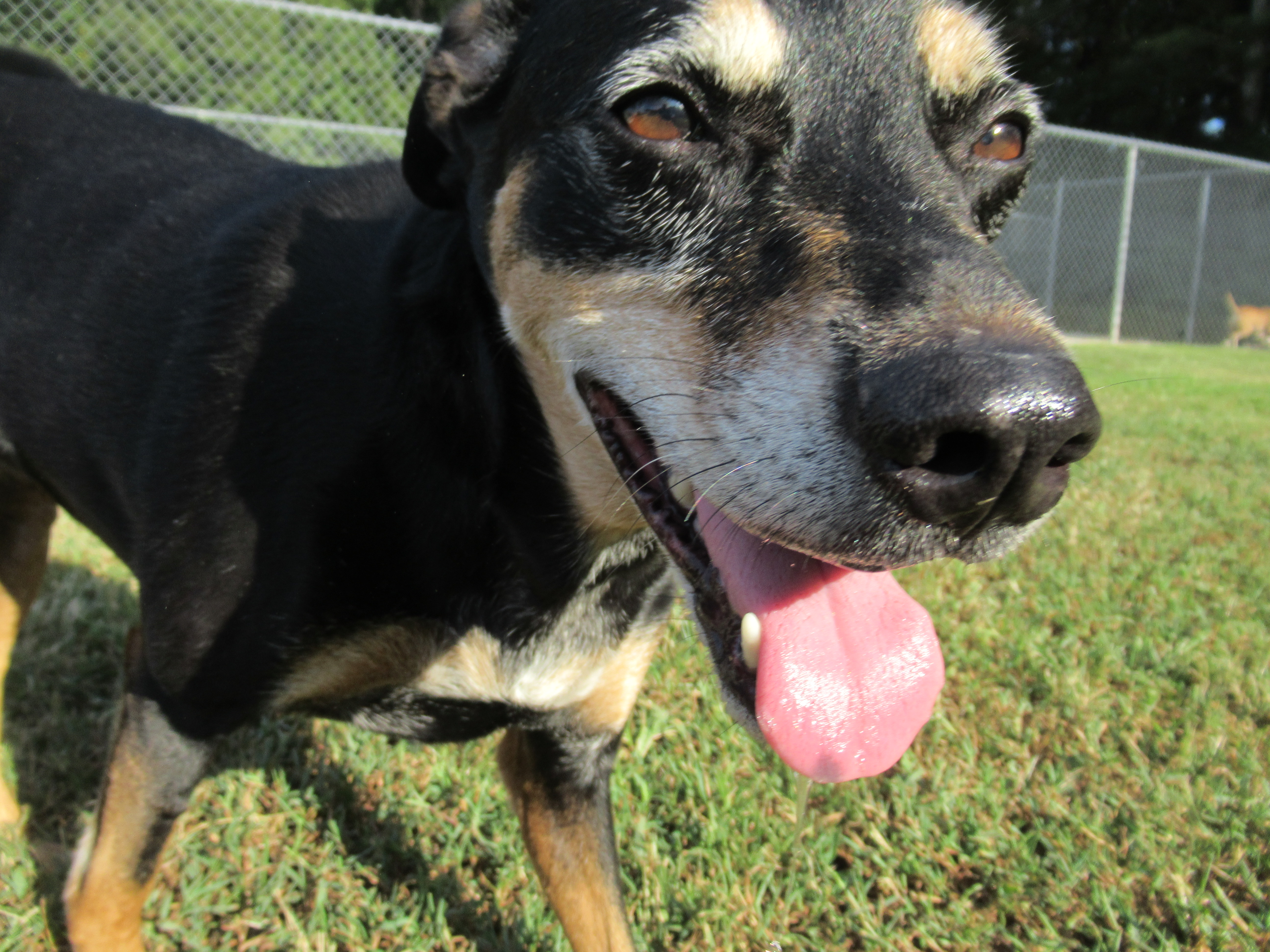 Get in Touch By Phone Or email
Address: 3436 Irwin Bridge Rd
Conyers, GA
Phone:    770-918-9808
Fax:         770-679-9359
Email:    smithfarmsboarding@gmail.com
Hours:
Monday to Saturday
7:00am-12:00pm and 2:00pm-6:00pm
Sundays - 2:30pm-6:00pm
We are open for all holidays at normal business hours.
Smith Farms Boarding and Kennel