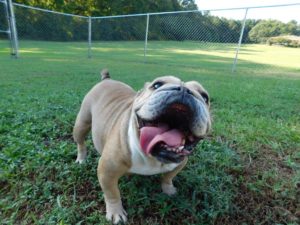 Smith Farms Boarding is ready to help you with your pets daycare needs.  Here are just some of the reasons that you may want to consider daycare for your pet:
You don't want to leave your pet at home while you are at work.  We are here to keep your pet entertained and make sure you don't find mischief at home!
You need to run errands and need extra time without worrying about walking or feeding your dog.
You have guests visiting and some are not comfortable around dogs.
You have your house on the market and realtors and potential buyers will be visiting the house.
You are renovating the house and the noise or equipment are in the way of peaceful rest.
You just want your dog to be able to socialize with other dogs.