Not a Good Dog?
Welcome to Doggie Day School at Smith Farms Boarding!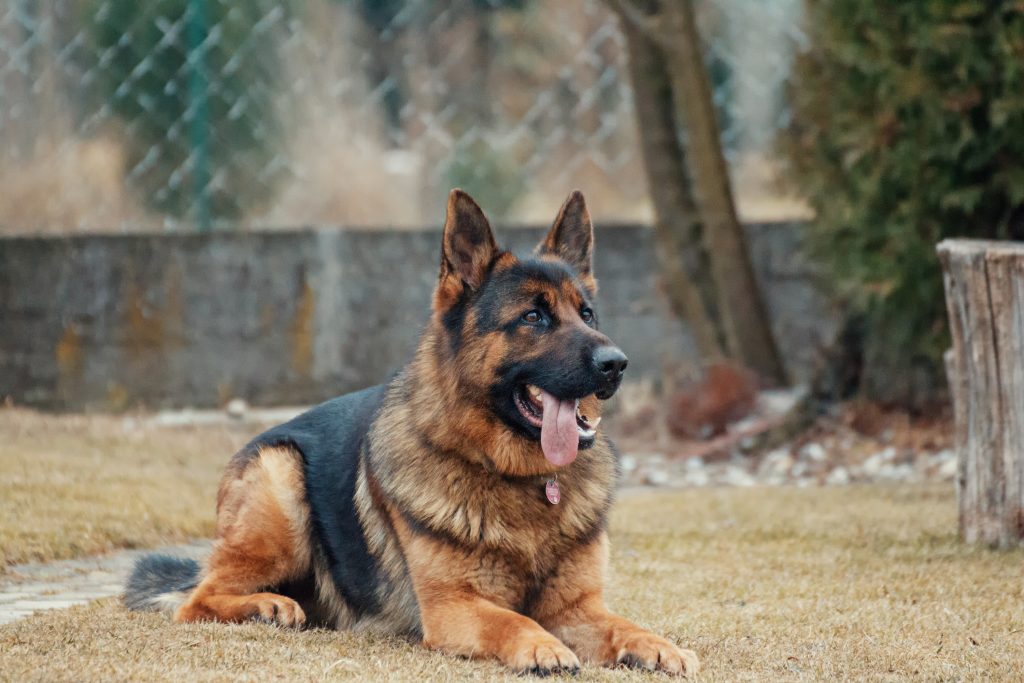 Is your dog a handful? She won't sit, stay, or even consider coming when you call? Is he jumping up on people every time they walk through the door? Smith Farms can help.
Our dog training program can help transform your rowdy and unruly pup to a well-trained, beloved family pet in seven lessons on the essentials.
Once you drop off your pup for Doggie Day School with our training staff, we'll start the day with at least 30 minutes of play time before getting down to training.
For each lesson, we will work closely with your dog through our Balanced Training system. We fit each dog with a training collar, and train throughout the day to shape the desired good behaviors and appropriate behavior. Each day they'll learn something new and strengthen the skills from the day before so your investment will yield results in days not months. Do you have a dog that's been through obedience training, but forgot a few of the lessons? We can help them too! The more often you invest the time and effort in supporting good behaviors and training, the more those efforts can yield returns.
How do Smith Farms' Dog Training Lessons Work?
As your dog continues to train with Smith Farms and can perform the desired commands, they will feel more confident and will progress. As improvements are made, we will also train pet parents to reinforce the training and help your dogs with the lessons to help with their progress over time.
Lesson 1
Leadership Position (dog sits at owner's left-hand side while on leash)
This includes learning the Sit-Position
Receive Praise – helps develop eye contact and helps the dog to be able to move to off leash control
Release Command
Lesson 2
Walking on Leash in the heel position
Turning right on leash
Turning left on leash
Stop and Sit at each stop as you walk your dog on a leash
Lesson 3
Heel with easy command (letting your dog know when you are slowing down, great for running and transition to a walk)
Sit-Stay 20 feet (dog holds the upright sit position while owner can walk a circle around the dog or walk away from a distance of 20 feet)
Lesson 4
Down-Stay 20 feet (dog holds the upright sit position while owner can walk a circle around the dog or walk away from a distance of 20 feet)
Practice both Sit-Stay and Down Stay with distractions
Lesson 5
Call to Come (recall training)
Dog learns how to return to you and sit in front of you when called
Polite Greetings
Lesson 6
Impulse Control
Waiting at closed doorways prior to going out
Waiting for food politely before being allowed to eat
Lesson 7
Completing all of the above tasks in distractions
Graduation
Each dog graduates with a personalized leash or collar from Smith Farms! And, once a dog has completed all lessons and has shown a level of sufficient achievement, they are welcome to continue to train all their skills to keep them sharp.
Register Now!
Fee
$60 per day
Daily Drop Off:
7:30 am – 9:30 am
Daily Pick Up:
5:00 pm – 6:00 pm
What is Balance Training?
Balance Training at Smith Farms uses positive reinforcement to mold the proper behavior and create the leadership methods required for the trained behaviors to continue. We use treats, toys, slip collars, prong collars, e-collars, and other trained dogs to help your dog become the best companion she can be. This allows for fast results. It also offers owners the tools they need to maintain the desired behaviors from their dogs with or without the use of treats, toys, or other positive reinforcement tools.
When training has been completed, your dog will be able to perform the techniques with little to no correction needed. Once your dog graduates, your leadership and comfort with these commands will help both you and your pet succeed after our training is complete.
Disclaimer
To make any dog training program successful, the owner must commit to follow through for the rest of the dog's life.
This means, after being briefed on what commands/behaviors the dog has learned and how to implement them, it is up to the owner to maintain those behaviors consistently in everyday life. As you help your dog acclimate to any environment (and not just the environments they were exposed to while in their training program) behaviors will be reinforced and skills strengthened.
Because dogs learn at different rates and part of their success also depends on the owner's commitment, (it is ultimately up to the owner to continue implementing the training as to maintain all the work done in their dog's training program), no dog training guarantees can be made. However, we are always a phone call away for follow up questions and to provide assistance for help in generalizing the behaviors taught! As well as can do any follow-up lessons as necessary!